FAQs
frequently asked questions about owner financing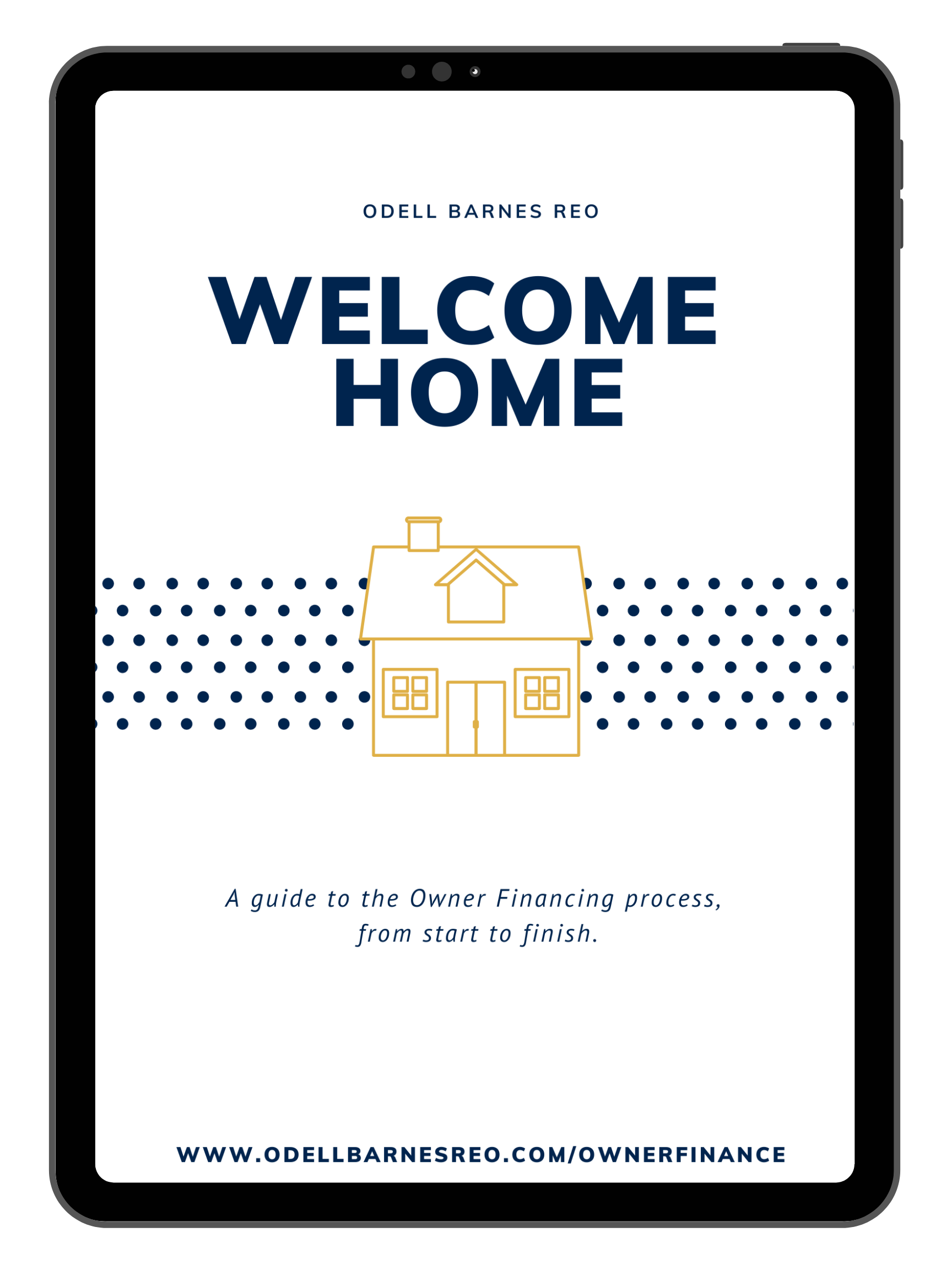 What does Owner Financing mean?
Owner Financing is when a buyer finances the purchase of a home directly through the person or entity selling it. This often occurs when the prospective buyer cannot obtain funding through a conventional mortgage lender due to credit, loan amount, property condition, etc.
We help a lot of people like you to purchase the home of their dreams with our owner financing program.
What is the Owner Financing process?
The owner financing process is quite simple.
Once you've seen the property that you are interested in, you'll fill out an application online, submit the required documents, and pay the $50 Processing Fee. Once we've received this, we will begin processing your application. A Transaction Coordinator will reach out to you to collect any additional information needed and to obtain a signed Pricing Verification Form and Amortization Schedule. It is critical that you keep an eye out for communication from us and respond immediately.
Once approved, we will submit your paperwork to our contract servicer who will send you a contract to sign, along with instructions on where to send your deposit.
That's it!
What does the Processsing Fee cover?
The $50 Processing Fee covers the initial document collection and review of your file. 
What if I have bad credit? Can I still get a home with Owner Financing?
Absolutely! Many people with bad credit can still buy a home without a bank.
Every situation is different, but we work hard to help people who have been through a tough situation (or those that have just made mistakes in the past) to get on the path to homeownership.
What are the benefits of Owner Financing?
There are many benefits of owner financing!
Many of our buyers use owner financing as a way to get the home of their dreams without having to qualify for a specific bank loan. Plus, you are able to save thousands on closing costs that are standard with dealing with a traditional mortgage or lender.
Banks have become increasingly tight on their lending criteria and it's made it very difficult to become a homeowner.
Is there a required down payment?
Yes, we do require that you have "skin in the game", but we can be very flexible. A typical down payment is between $2,500 – $10,000. To see the Owner Financing terms for a property, which includes the deposit required, contact us.
What are the requirements of an Owner Financing arrangement?
We know that every person, family, and situation, is different and we will always do our best to help you uncover creative solutions to help you own a home of your own. Once you've had a chance to check out the house, you'll fill out an online application that will include detailed information on everyone that is purchasing the property. You will also need to be fully prepared to pay the deposit, pay for any needed repairs, and pay the taxes and insurance set-up costs.
We'll conduct a credit check, background check, and verify the income(s) for everyone that is involved in purchasing the property to confirm that you'll be able to make your monthly payment.
We'll also speak with your references, employer(s), and previous landlord(s), because relationships matter to us more than just a score assigned by a credit reporting company.
We love helping great folks to reach their dreams, so don't be afraid – Apply for Owner Financing here.